Removal of A6 RS6 Front bumpers is necessary if the bumper is damaged or replaced.The passion for replacing A6 RS6 Front bumpers comes from the love of Audi cars.Every Audi fan must have an RS dream!
To remove the A6 RS6 Front bumper, first you need to remove the wicker.Open the hood and locate the four rivets for the upper radiator shroud.
And then remove the Torx screws holding the lower.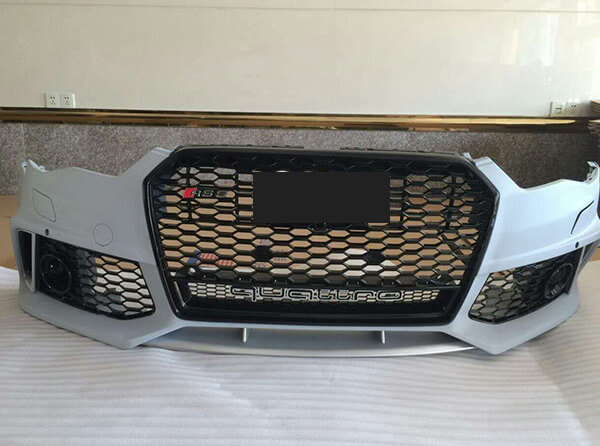 Remove the main belly pan by removing the following fasteners:
One Push Pin
Six Twist lock fasteners
Ten M8 Triple Square bolts
Next,Pull back the fender liner for access and using a 10mm socket, remove the four bolts (two on each side) securing the bumper cover to the fender.
Remove the bumper cover from the car by pulling it straight forward.
A6 RS6 Front bumper replacement is a test of patience and requires great care.Sometimes you may need more help from your assistant because the A6 RS6 Front bumper is a little heavy.If you want to know more about A6 RS6 Front bumpers, please contact us.