A1 RS1 FRONT GRILLE is an important part of Audi's appearance,At the same time, A1 RS1 FRONT GRILLE has an indispensable position in function.
Audi's most classic A1 RS1 FRONT GRILLEs are honeycomb-shaped FRONT GRILLE.Similarly, there are other brands of cars that do well in this respect.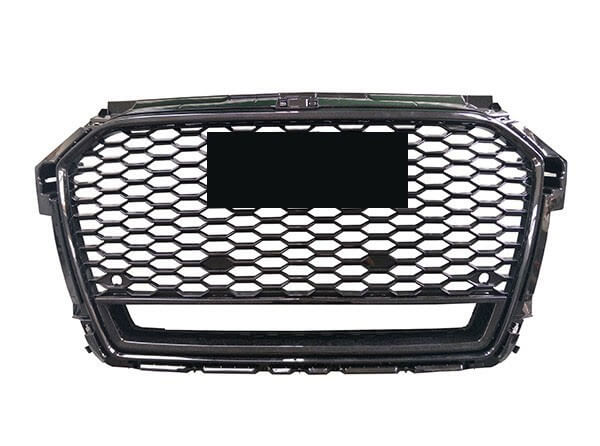 Four classical FRONT GRILLEs are banner FRONT GRILLEs, straight Waterfall FRONT GRILLEs, honeycomb FRONT GRILLEs and point FRONT GRILLEs.
The banner front grille looks like parallel lines, representing that the car brand is the Volkswagen.
The straight waterfall front grille is a vertical line, with a strong sense of atmosphere, representing the car type is Rolls-Royce.
Point front grille is the latest fashionable style, with a strong sense of technology.
The honeycomb front grille is also a classic one. Audi is a devoted fan of this kind of front grille.
Yizhao is a professional audi a7 body kit manufacturer. We have the ability to produce many kinds of A1 RS1 FRONT GRILLEs.
Which kind of FRONT GRILLEs do you like? If necessary, please contact us.