Many people don't know how to disassemble the audi a3 RS3 style Front bumper, so today we want to share a little of our experience of audi a3 RS3 style Front bumper, hoping to help you.
First, remove the screw that guarantees the lining of the link, and break the lining apart. You can see that there are several spline screw inside.
Then, when you look inside with a light, you can see that three 10MM screws are also removed together (left and right alike).
Remove a word card from the floor and take it off, but pay attention to the wiper spray pipe on the left side and the fog plugs on both sides.
Then,remove this screw on the side of the car, we must first remove several 25-spoon screws which are lined by the front cylinder end on both sides and fixed by the front screw.
And the long decorative board above the cable rack is taken away directly. There are three screws under the decorative board to be removed. Never move the headlight.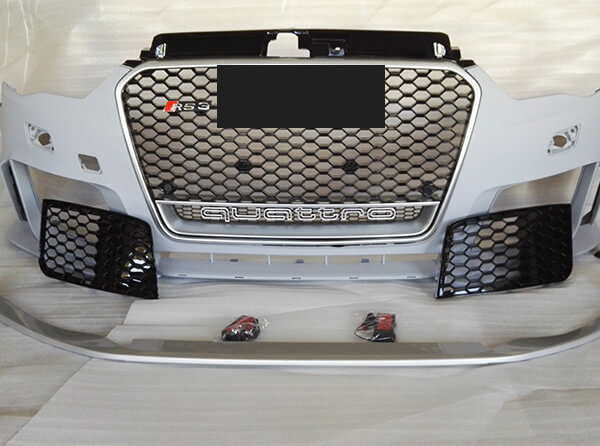 Complete the above operation, and you successfully complete the audi a3 RS3 style Front bumper disassembly step.
We hope that this information can help you. If there are any questions about our audi a3 RS3 style Front bumper disassembling methods, please contact us.