Audi RS7 FRONT GRILLE is the most intuitive appearance of Audi RS7. The Audi RS7 FRONT GRILLE is simple in line and generous in appearance.
Audi RS7 are widely welcomed for their simple appearance and powerful performance.This contrast gives the car a wonderful feeling.
Audi RS7 adopts the same design as Audi A7 in appearance and has been upgraded and optimized in detail.Audi RS7 adopts a hatchback design, which makes the body more smooth. The length, width and height of Audi RS7 are 4969*1908*1422mm and the wheelbase is 2926mm, respectively.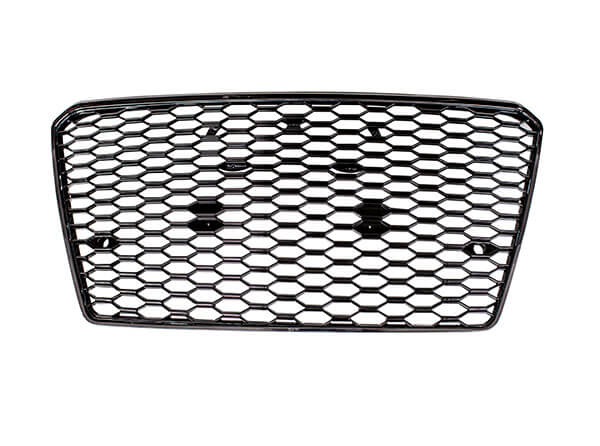 The Audi RS7 FRONT GRILLE of the new generation of Audi RS7 is still designed with large hexagonal intake grille. Like the new Audi A7, the interior is decorated with several chrome-plated bars. The headlights on both sides are sharp and sharp.
Audi Rs7 front face is equipped with a new style of Audi RS7 FRONT GRILLE, black honeycomb Audi RS7 FRONT GRILLE and lower intake make the front face of RS 7 very aggressive. Depending on the color of the body, the rear view mirror is made of carbon fibre or aluminium, which is combined with the aerodynamic kit at the rear to make the new car look elegant and more dynamic.
Do you like Audi rs7? What kind of Audi RS7 FRONT GRILLEs would you like to equip it with? Yizhao specializes in the production of high quality Audi RS7 FRONT GRILLEs. If you need it, please contact us.